$50.00/MONTH - $99.95/MONTH
A huge "community" in which the client can indirectly market to patients. The package is for management of Facebook. Weekly posts will be created to engage patients to follow and like the pages. "Social Media is like having a bulletin board in your living room. Once one person posts information on the board, everyone that walks by in the future will see"
*Only do Facebook DO NOT do anything with Google+
**Social Media is only for the Chiropractic and Podiatry markets
***Social Media Management - DO NOT guarantee likes and interaction
68% of Americans use Facebook
41% of Americans 65+ years old engage with Facebook
43% of Americans get their news from Facebook
66% of monthly Facebook users use it daily
Social media marketing is about long term engagement and attrition.
Weekly Posts
2-3 Facebook posts per week - depending on package
Engaging library posts for Facebook
Variety of topics to choose from (chosen during the questionnaire)
Posts sent on quarterly basis for review – reject only – posts will automatically go out unless they are rejected
Holiday posts
Social media posts can be found via the SOCI link on the clients account.
Client has the ability to reject posts, however, we will only make a replacement post if they provide feedback on why the original post was rejected.
This URL will update forever, client can bookmark!

Account Creation
Create Facebook page (if client already has a Facebook page, we need to be added as an admin and will take it over)
Customized cover and profile photos

PDF Printout

Client receives an email with PDF they can hang in their office
Promotes liking the Facebook page
Includes tips and tricks for successful SM marketing

Social Media Additions
No appt request form
No newsletter signup

Welcome Page (SM premium only)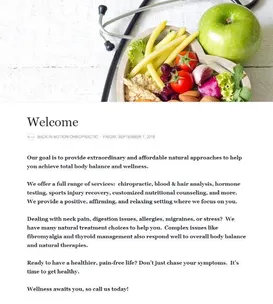 Create welcome page to spotlight the practice
Posted on timeline upon creation/updating of FB page
Matches look and feel of website
Helps with consistent branding

Custom Posts (SM premium only)
Create posts for upcoming promotions, events, employee spotlight, etc.
Can also be plain text
Doesn't have to be a coupon/promotion/image every time
Client is responsible for contest prizes / figuring out the winner
Client needs to provide information they want posted and when they want the post to go out
Identifying Pitch Opportunities
Key Phrases to Listen For:
We are looking to engage with the community more.
I want to provide office or medical information to my patients.
We don't have a facebook.
Benefits of Social Media:
Social Media allows a business to stay engaged with their patient base. It is not always about bringing in new business, but recurring business. Facebook posts are about long-term brand identity. The more posts someone sees mentioning that it's time to visit your doctor, the more likely they are to make an appointment.
Our social media package allows for automated management of their Facebook page. With two packages, there are options for both Hands-On and Hands-Off clients.
Example: For a Hands-Off client they may want to consider our Social Media Full package, where we will do custom posting in addition to our weekly library posts. For a Hands-On client, it may be better for them to try our Social Media Lite package. This will get them their set number of posts weekly without any of the premium features. However, if they are hands on, they can supplement our library posts themselves.

Things to Know:
We do not need to host a client's website in order to offer them Social Media.
Custom posting is only part of the Social Media Full package, but a client can still always post on their own behalf.
Social Media, similar to SEO, is a long-term engagement product.
| | |
| --- | --- |
| SM Lite $50.00 | SM Full/Premium $99.95 |
| 2 FB posts per week | 3 FB posts per week |
| Create Facebook account (or link to existing one) | Create Facebook account (or link to existing one) |
| Custom cover and profile photos | Custom cover and profile photos |
| Library posts | **Custom posts / Welcome Page |
| PDF Printout | PDF Printout |